The UFC's lightweight division has been the hottest division for quite some time now, but after its biggest star takes another loss, and the king of the jungle still not relinquishing his title even in retirement, where does the division go from here?
The top 10 fighters currently ranked in the lightweight division are as follows:
C. Khabib Nurmagomedov
1. Dustin Poirier
2. Justin Gaethje
3. Charles Oliveira
4. Michael Chandler
5. Tony Ferguson
6. Conor McGregor
7. Rafael Dos Anjos
8. Dan Hooker
9. Paul Felder
10. Diego Ferreira

And an honourable mention to #14 contender, Islam Makahachev who's looking to make a name for himself in the LW division.
So, if you want to put yourself in Sean Shelby's shoes (UFC Matchmaker) who do you put against each other? And what do you do with the title that is currently held by a retired fighter? My reasoning will come after, but first, here's the fights I make in the LW division:
#1 Dustin Poirier vs. #3 Charles Oliveira (Undisputed Title Fight)
#2 Justin Gaethje vs. #4 Michael Chandler (#1 Contender Fight)
#5 Tony Ferguson vs. #6 Conor McGregor
#7 Rafael Dos Anjos vs. #10 Diego Ferreira*
*Based on Diego Ferreira defeating #13 Beneil Dariush at UFC Fight Night 184, this Saturday 6th February. I'd also place Dan Hooker and Paul Felder against guys that weren't currently ranked in the top 10, as the two have already fought each other recently.
Dustin Poirier vs. Charles Oliveira
Undisputed Title Fight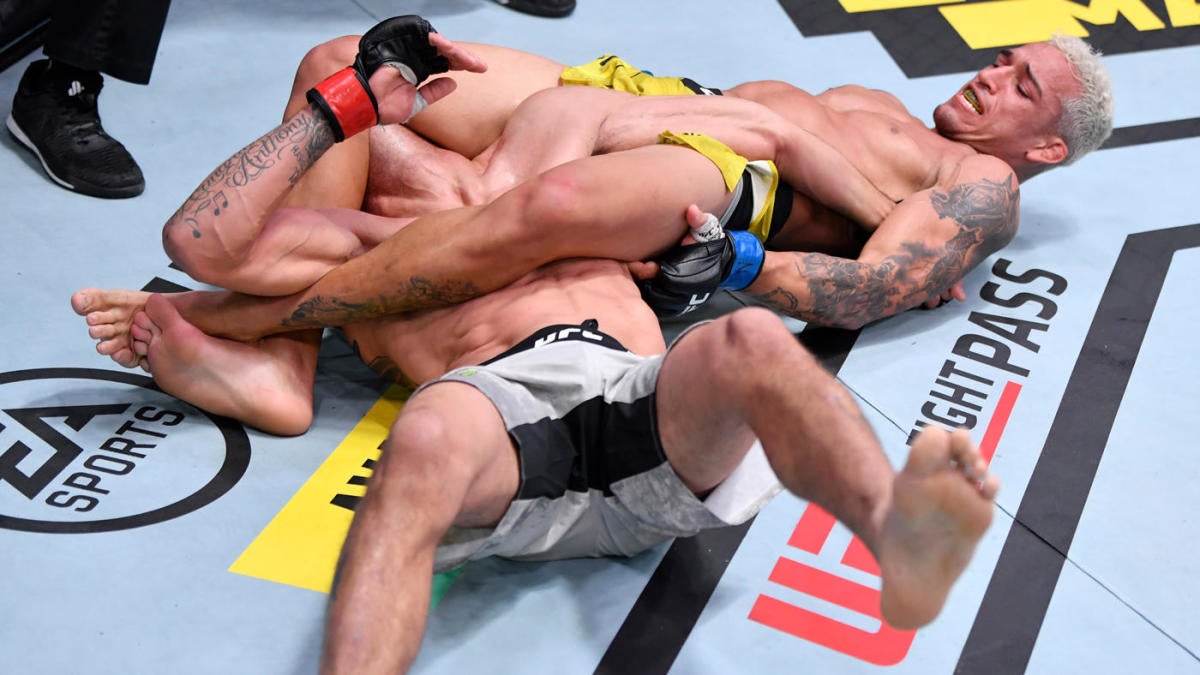 If Khabib isn't coming back to defend his title, this is the only fight that makes sense to crown a new champ at 155. Poirier's only loss in his last 9 fights was to Khabib, and there's no shame in losing to arguably the greatest fighter of all time.
Oliveira has silently built up an impressive 8 fight win streak over impressive names such as Tony Ferguson and Kevin Lee, it's fair to say he's definitely earnt his shot at the title.
Justin Gaethje vs. Michael Chandler
#1 Contender Fight
Michael Chandler definitely made quite the debut when he KO'd Dan Hooker at UFC 257, but I just find it hard to justify a 1-0 run in the UFC to earn you a title shot, especially when it was a quick knockout. Chandler definitely needs at least one more fight before talks of a title shot, and he'll have a damn hard time KO'ing the highlight reel himself, Justin Gaethje.
Gaethje hasn't fought since his loss to Khabib – because who doesn't have a loss to Khabib – but has wins over some impressive names prior to the loss, Ferguson and Barboza just being two of the big names. A win over Gaethje would make Chandler a real contender at 155, and a win over Chandler would put Gaethje right back on track after his most recent loss.
Tony Ferguson vs. Conor McGregor
Look, I love McGregor as much as the next casual, but he just doesn't deserve a title shot after losing to Khabib and Poirier, especially considering he only has one win in the lightweight division. However, the trilogy with Poirier makes complete sense to me, but only if Poirier fights for the title first, and McGregor gets at least one win under his belt before the trilogy. Tony and Conor have previous beef, they've gone back and forth a few times, after both coming off of losses this is perfect timing for the two to meet.
Ferguson was scheduled to fight Khabib five times, and all five bouts were cancelled for health reasons, he could have quite easily held out until he was handed a title shot after his impressive 11 fight win streak. Instead, Ferguson kept clashing with top contenders, and has now been handed multiple defeats, the least the UFC can do for him is give him the red panty night with McGregor.
Rafael Dos Anjos vs. Diego Ferreira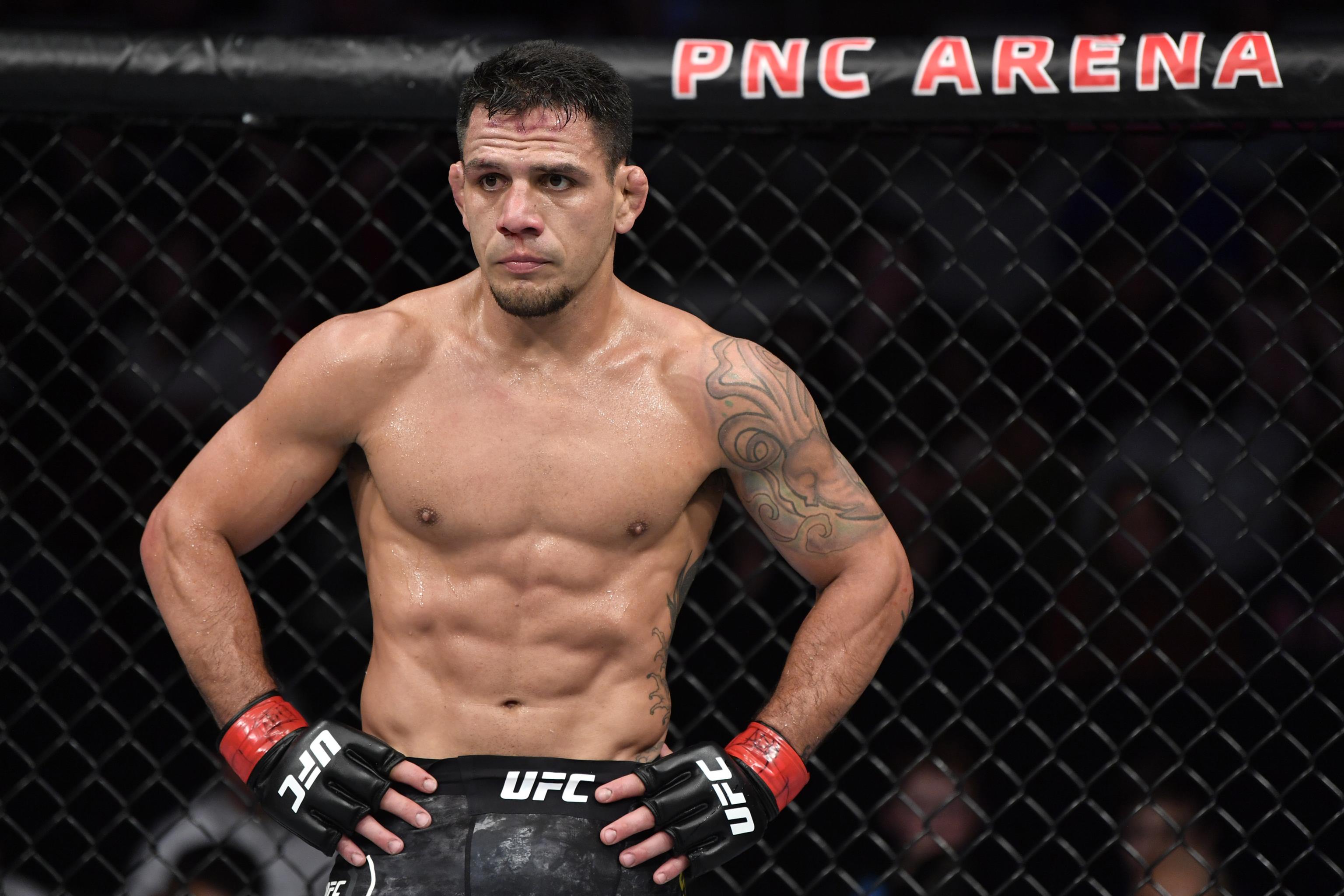 Dos Anjos was once the king of the lightweight division, although in recent times his career has been up and down, he can still solidify himself as a top contender at 155 if he can get a winning streak going. Dos Anjos got back on track with a split decision win over Paul Felder at UFC Fight Night 182, but with the rest of the division filled with absolute killers, it's hard to justify giving Dos Anjos a higher ranked opponent, especially after his win over Paul Felder was a close decision.
After submitting Anthony Pettis, Diego Ferreira is looking to get his name up there with the big dogs at 155, and a fight with an ex-champ could do just that. Ferreira must first get back one of his two losses, to Beneil Dariush after they meet again this weekend at UFC Fight Night 184.
These are all my own personal opinions on what I'd like to see happen with the lightweight division in 2021, if you were in Shaun Shelby's shoes, how would you matchmake the division?